Washington state legislators just passed a bill to change our flat real estate excise tax

(REET)

to a graduated tax, based on home sales price.

We know you're already dreading the ins and outs of excise tax reform - but bear with us because this is Need to Know info for all homeowners and those looking to buy!

Currently, all homes sold in Washington - regardless of price - are taxed at the same REET of 1.28% with most local governments in the state assess an additional one-half percent on the sales price, making the current effective rate 1.78%. This is
on the high side
compared to other states (see the map below.)
Beginning in 2020, the REET will change based on the home's value. Some homes will be subject to lower taxes, some stay the same, and high priced home will see the tax raised.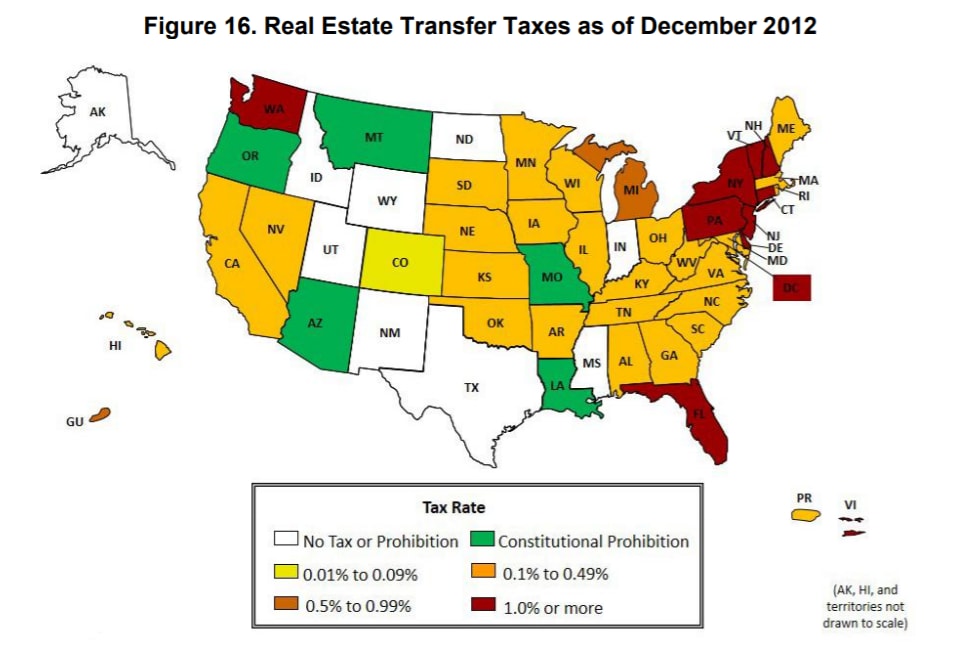 Courtesy of the National Association of REALTORS.



Here's the breakdown:

Homes valued up to $500,000 will be taxed at a new reduced state rate of 1.1%, saving the seller of a $500,000 home $900.
For homes between $500,000 and $1,500,000, the tax rate remains the same at 1.28%.
For those between $1.5M and $3M the rate is raised to 2.75 %.
For sales above $3M the rate is raised to 3%.
Since the tax is assessed at a marginal rate (the different rates apply on each portion of the sale), the actual breakeven point between the old and the new rates is $1,561,224 of value. Sales greater than that amount will pay more REET under the new system and sales under that amount will pay less.
The local government REET rates do not change and remain in effect. The combined state and local taxable rate is shown in the table below.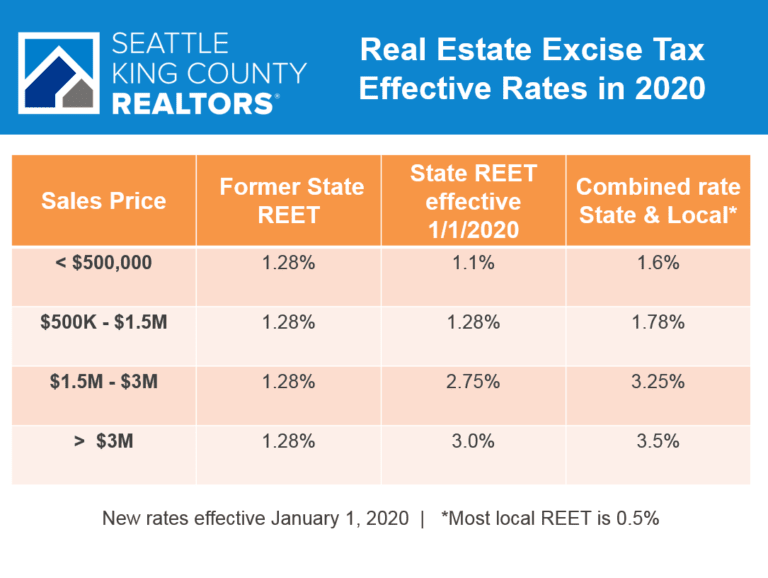 Still have questions about what the new taxes mean for you? Get in touch!