Single women are now the second-largest homebuying demographic in the United States, after married couples.

More and more women are deciding to take their futures into their own hands without waiting for a partner.

Roughly a fifth (18 percent) of all homebuyers were single women in 2018, according to the National Association of Realtors' 2018 Profile of Home Buyers and Sellers.

But what should single female homebuyers watch out for, and how can they ensure they make the right choices? Check out the Top 7 Tips for Buying a House as a Single Woman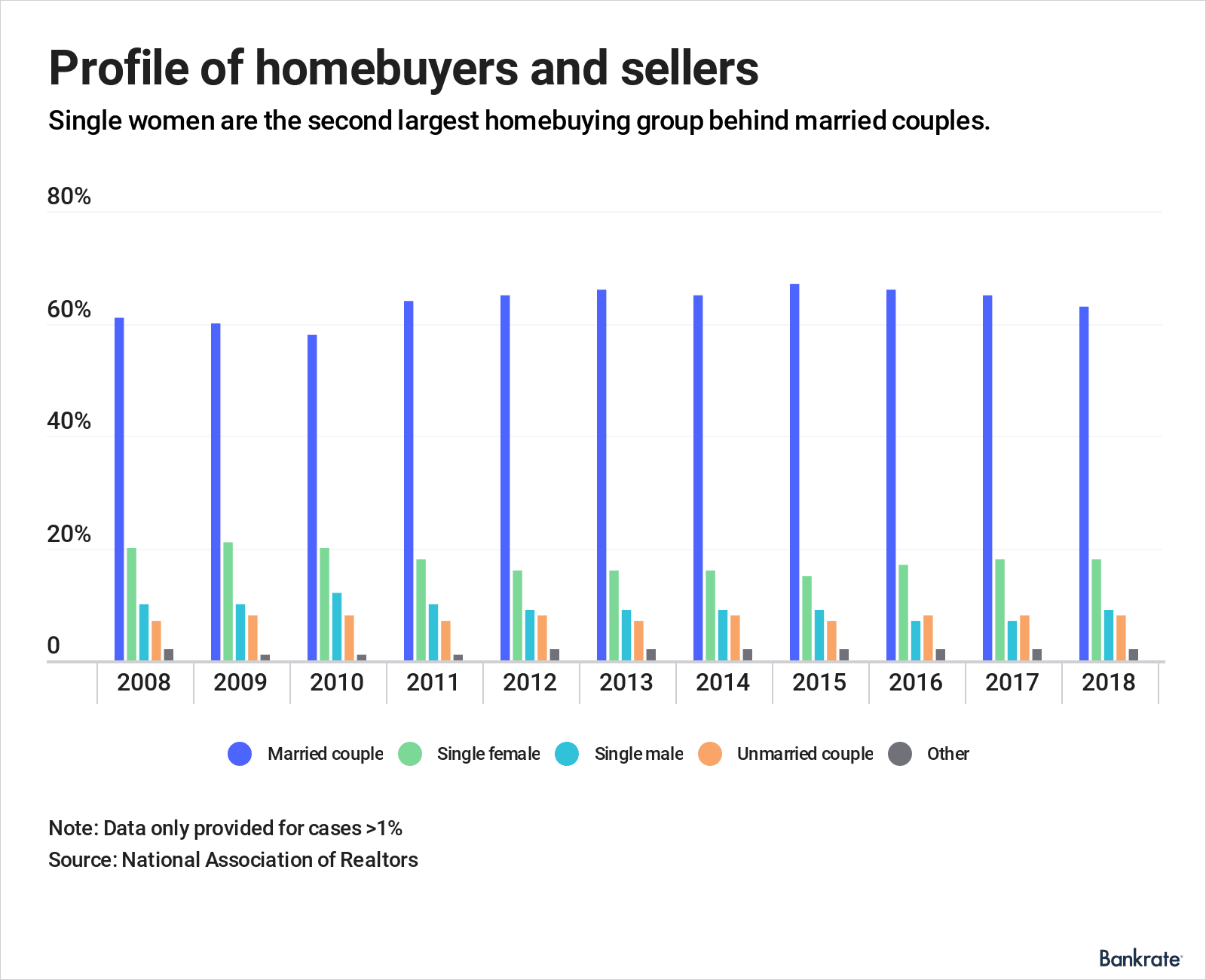 1. Do Your Research
Chances are, you are not taking this decision lightly, but it is still worth taking a moment to fully evaluate your choice. Buying a home when you're single can mean freedom, independence, and the ability to go for what you want without waiting for someone else to come along. However, it is also a big, scary financial decision. The Balance recommends taking a homeownership class and familiarizing yourself with the pros and cons of your decision. A good agent is one of your best resources for making sure you're on the right track and can help you evaluate potential homes.
2. Check Your Credit
When you buy a house by yourself, there is only one credit score being evaluated: your own. This means there is less room for error than if you were applying for a loan as a couple. However, as long as you make smart credit decisions, this shouldn't be too much of a problem. Start by checking your credit report to see where you stand, and then start boosting it. Getting pre-approved for a mortgage is always a great first step to making sure your financial ducks are in a row and you can present a strong offer to sellers. Your lender can also provide you with tips for what to focus on and what NOT to do while you are house hunting.
3. Consider a Co-Borrower
Alternatively, you could ask someone you trust, like a parent or close friend, to be a co-borrower. Their name will be on the loan, and their income and credit history will be taken into consideration. This is an especially good idea if your credit isn't so good. A co-borrower can either be on the title (co-applicant) or not be an owner at all (co-signer or guarantor). This comprehensive guide to co-borrowing by Better is a good place to start your research.
4. Find Helpful Programs
There are very few forms of support specifically for single women, but that doesn't mean there isn't any help available. Several government programs are designed to help first-time homebuyers purchase a house, whether they be single or married. Not all of them will apply to you, but it's always worth asking your lender if you qualify.
5.

Be Picky (But Not Too Picky)
The great thing about buying a house when you're single is that there is no one to compromise with — the only opinions that matter are your own. However, if there's only one perspective you may find yourself in a situation where you're being too picky because you're the only one managing the criteria.
The trick is to learn to think in a balanced manner. Know what your must-haves are but keep a good awareness of the things that can be changed. Learn to see properties for their potential, but also remember that renovations cost time, money, and energy. When in doubt, ask your real estate agent or bring a trusted friend to give you a different perspective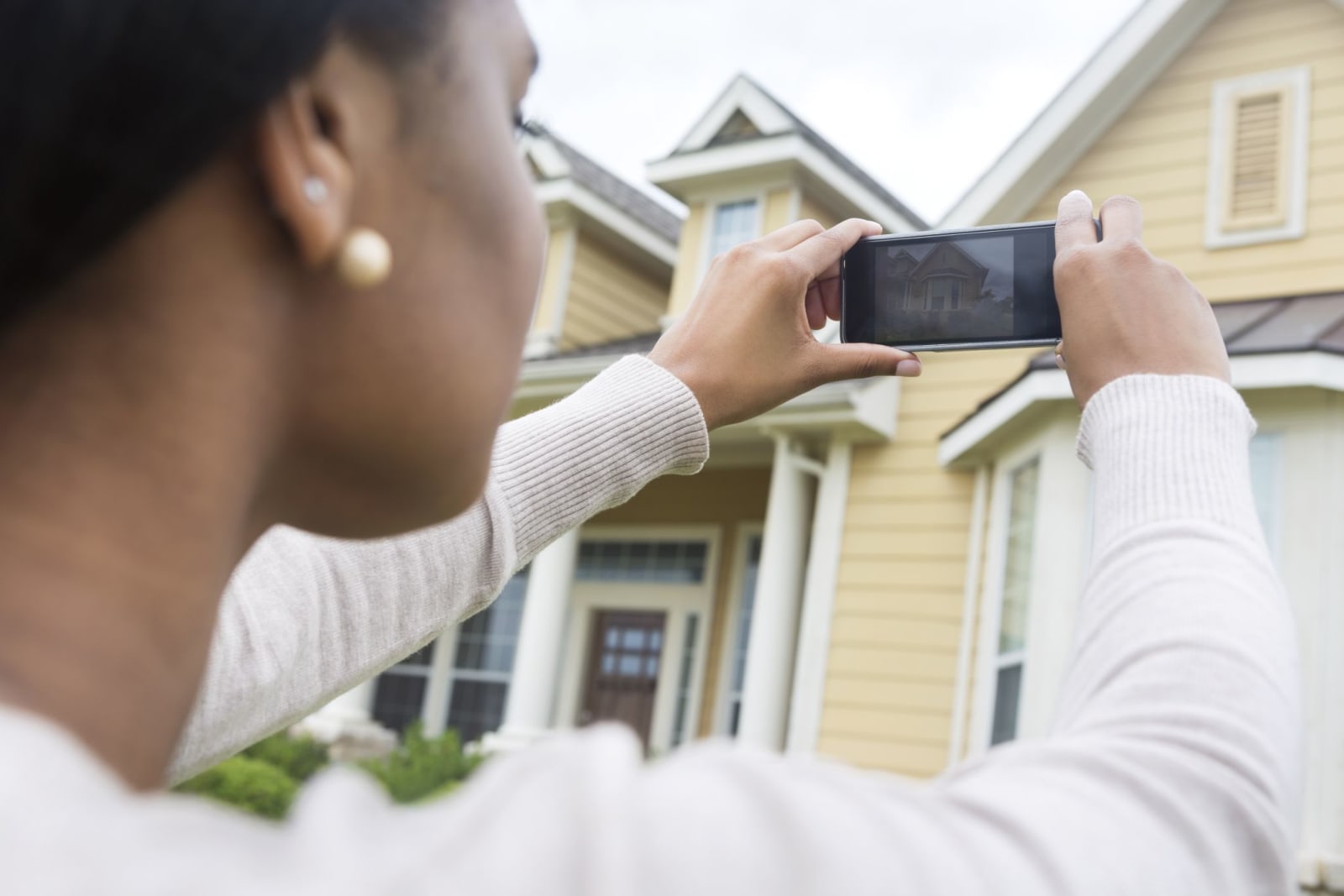 6.

Get Help with the Move
Yes, you're a strong independent woman. Yes, you can handle all the sorting, packing, and physical labor of moving by yourself. However, you really don't have to. Moving is emotionally and physically taxing enough without having to take on everything without any help. Rope in friends and family throughout the process (vary your targets so you're not asking too much of one person) or just hire professional movers. Moving companies generally charge around $25 an hour per man.
When you get a new home, make sure you keep it — and yourself — safe. Unfortunately, single women can easily be a target for burglary or home invasion. Invest in an alarm system, get to know your neighbors, and get a high-quality lock on your door. A reliable locksmith may even be able to advise on good security features and is always a handy contact to have. The national average

cost of hiring

 a locksmith is only $153.
// Buying a house when you're single is scary, but it's a good type of scary.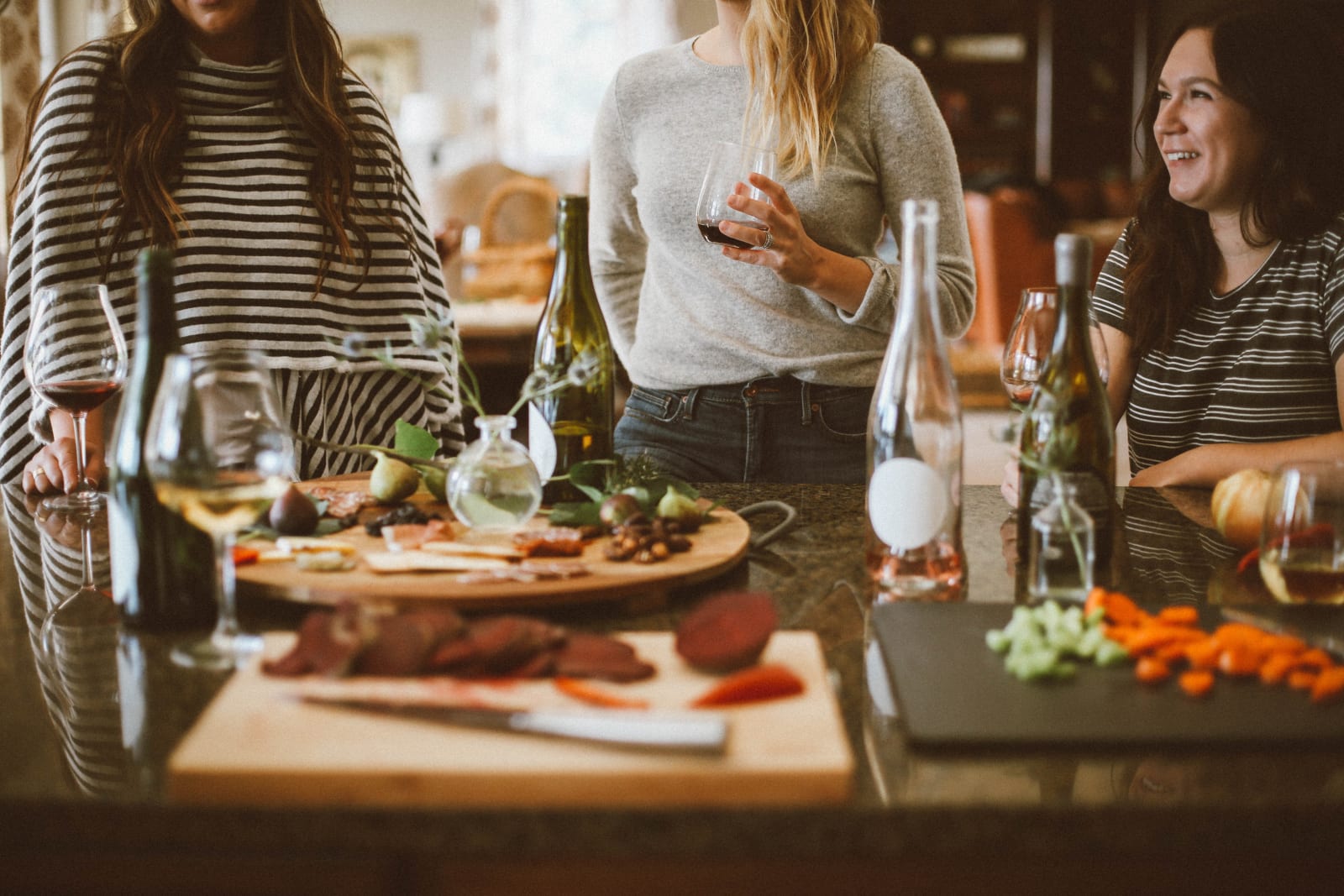 It's an exciting time for you – you accomplished a huge milestone, without the need to wait for the "right person" to come along. However, you don't have to do it all alone! Your friends and family can provide invaluable advice and support, whether it be by co-signing a lease, accompanying you to viewings, or just carrying some boxes. Don't be shy about leverage the talents and experience of your lender and real estate agent, as well. You got yourself to this point and their expert advice can help you feel confident in your decision – knowing you are moving into a great investment as well as a new home.

BONUS TIP!
Don't forget to celebrate after all the stress and moving has wound down! Throw a party! Break out the bubbly! Invite all those friends and family that helped you pack and fill your new place with new memories.
Brittany Fisher spent more than 20 years as a full time Certified Public Accountant (CPA). With her extensive knowledge about taxes, personal finance and general financial literacy she runs her own site Financiallywell.info hoping to help anyone who may benefit from it.