The midcentury style or midcentury modern (MCM) has become more and more popular recently– decades after most of the architecture was built.
Something in the clean lines and natural materials remains timeless, and is especially appealing to younger, millenial buyers. However, the word midcentury has been used so often, it's meaning has become diluted. Is that IKEA chair really MCM? Is your '80s ranch still midcentury? What does it even mean to be MCM in the 21st century?
We're going to round up the 5 Characteristics of MCM Architecture for you, but first, a quick recap:
Defining Mid-Century Modern
Mid-Century Modern refers to a style of design that was popularized from the 1930s through the 1960s. This futuristic, clean, and efficient aesthetic could be found everywhere from urban planning and residential architecture, to print ads and furniture. It was a European style made popular here by architects like Marcel Breuer, Walter Gropius, and Ludwig Mies van der Rohe.
Now that we've got the history out of the way, here's our round up of the 5 Defining Characteristics of MCM Architecture:
1. Minimalism
Think of the clean planes and abstract shapes of Frank Lloyd Wright. The futurism of the Atomic age. Here form follows function – and the lack of ornamentation keeps the design and the environment in the forefront. Open plan living first came into fashion during the 1950s, and that's still part of its appeal to modern homeowners. It was both high design - but also in some ways easier to build. Modular building came into its own here - efficiency was key, but there was so sacrifice of style.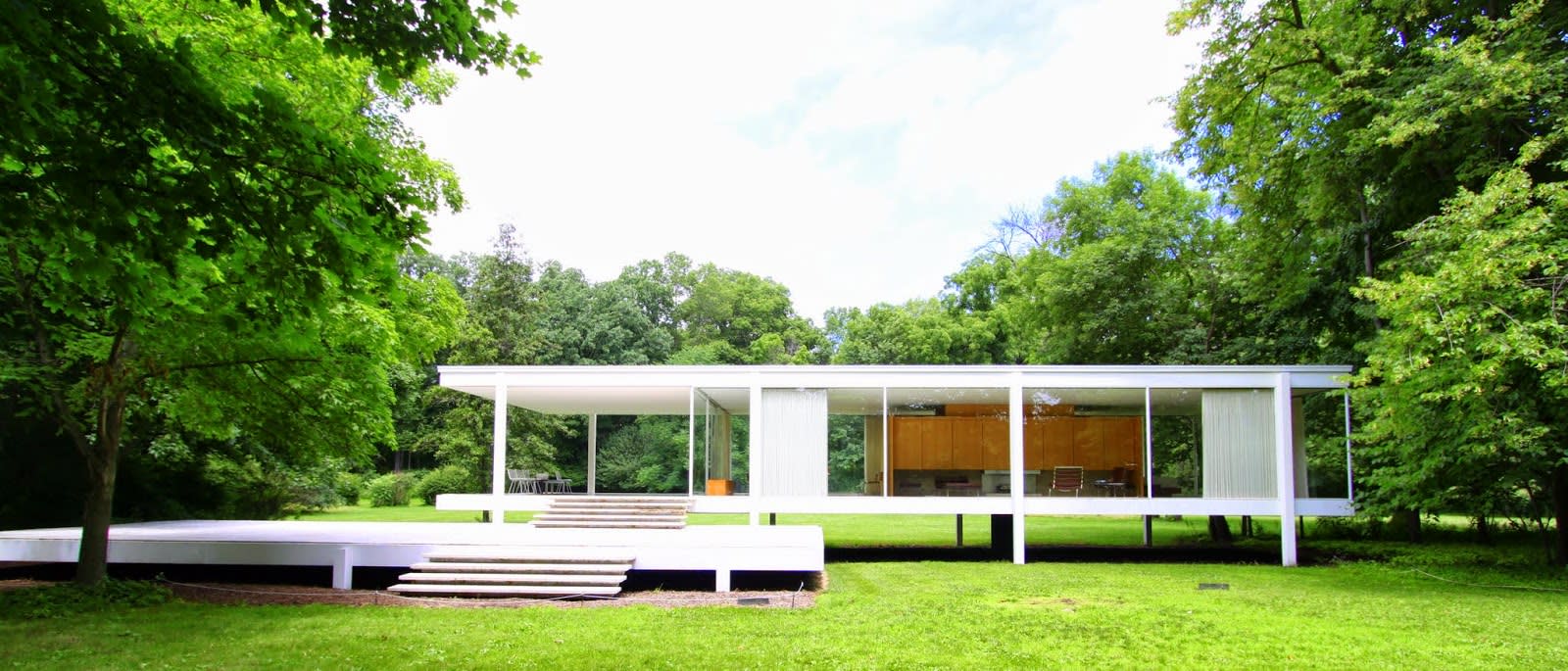 Farnsworth House, Miles van der Rohe
2. Connection to Nature
Some of the easiest hallmarks of MCM architecture to identify are the walls of windows and soaring, pitched ceilings. These combined with open floor plans created spaces filled with light and views that could stretch the width of the home. MCM design put the emphasis on the relationship to the outdoors. Sometimes this included interior planting boxes, and even entire courtyards. Sliding doors made their entrance here – enticing guests to freely go outside to enjoy the surroundings. Outdoor spaces often conformed to the trees and hills around them, wrapping themselves to the landscape.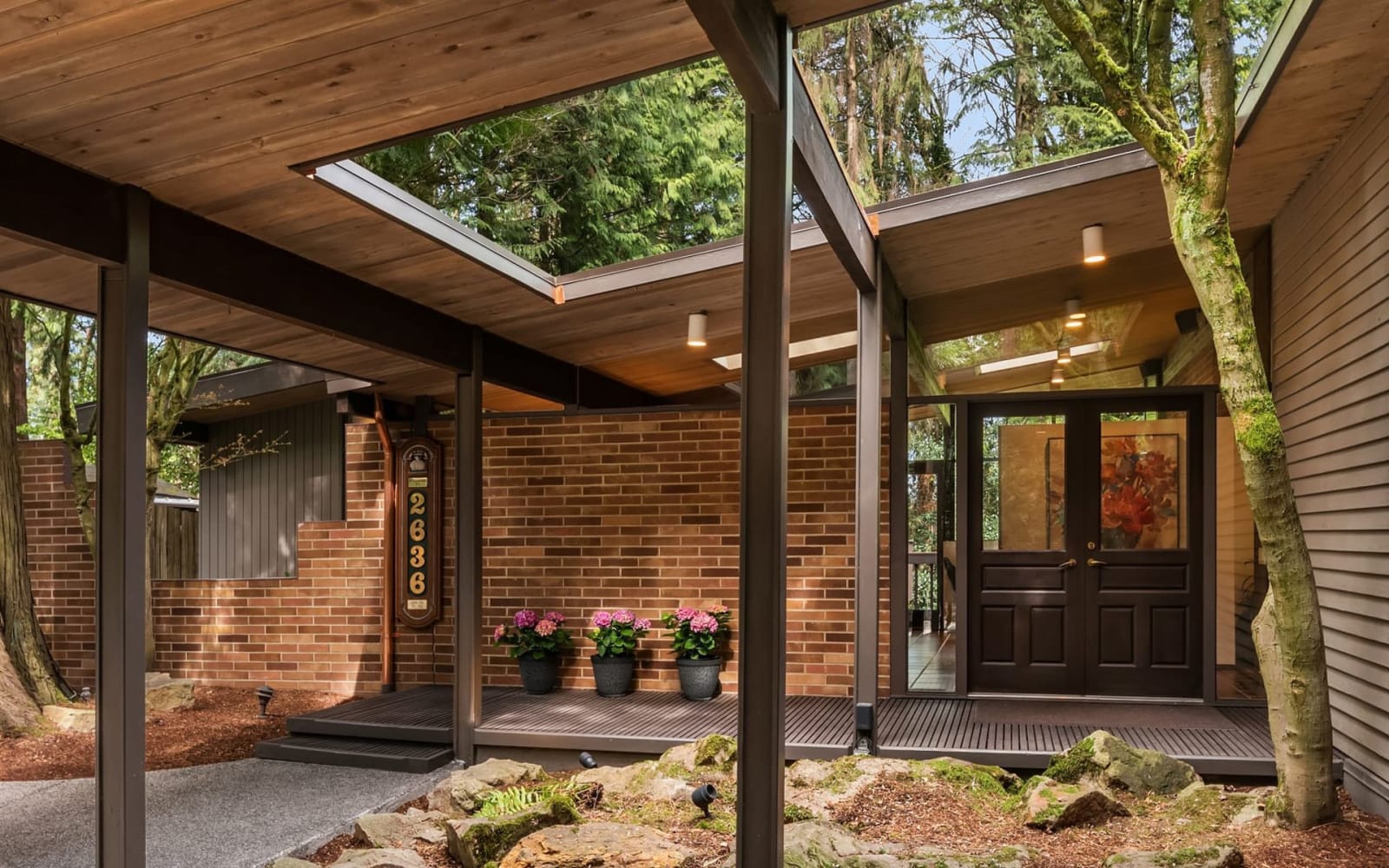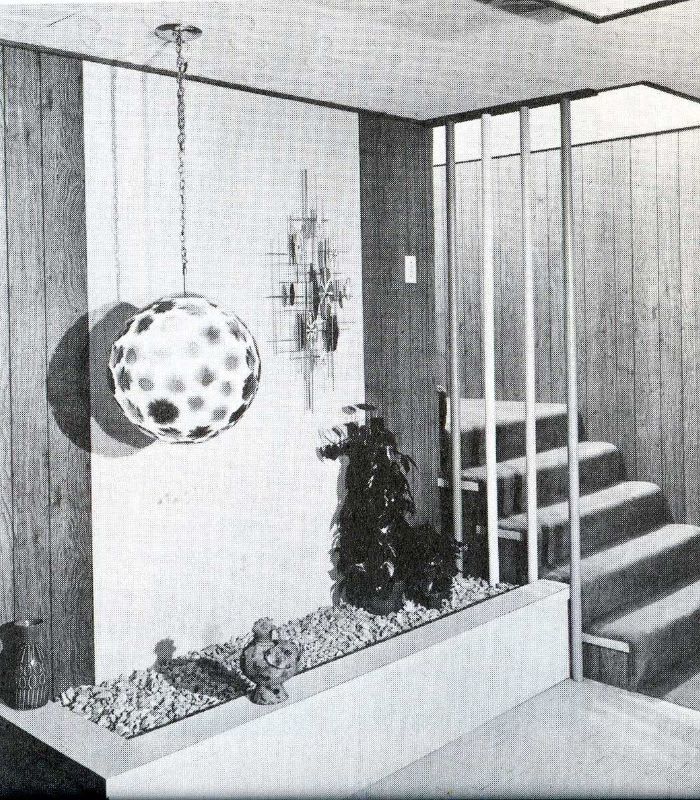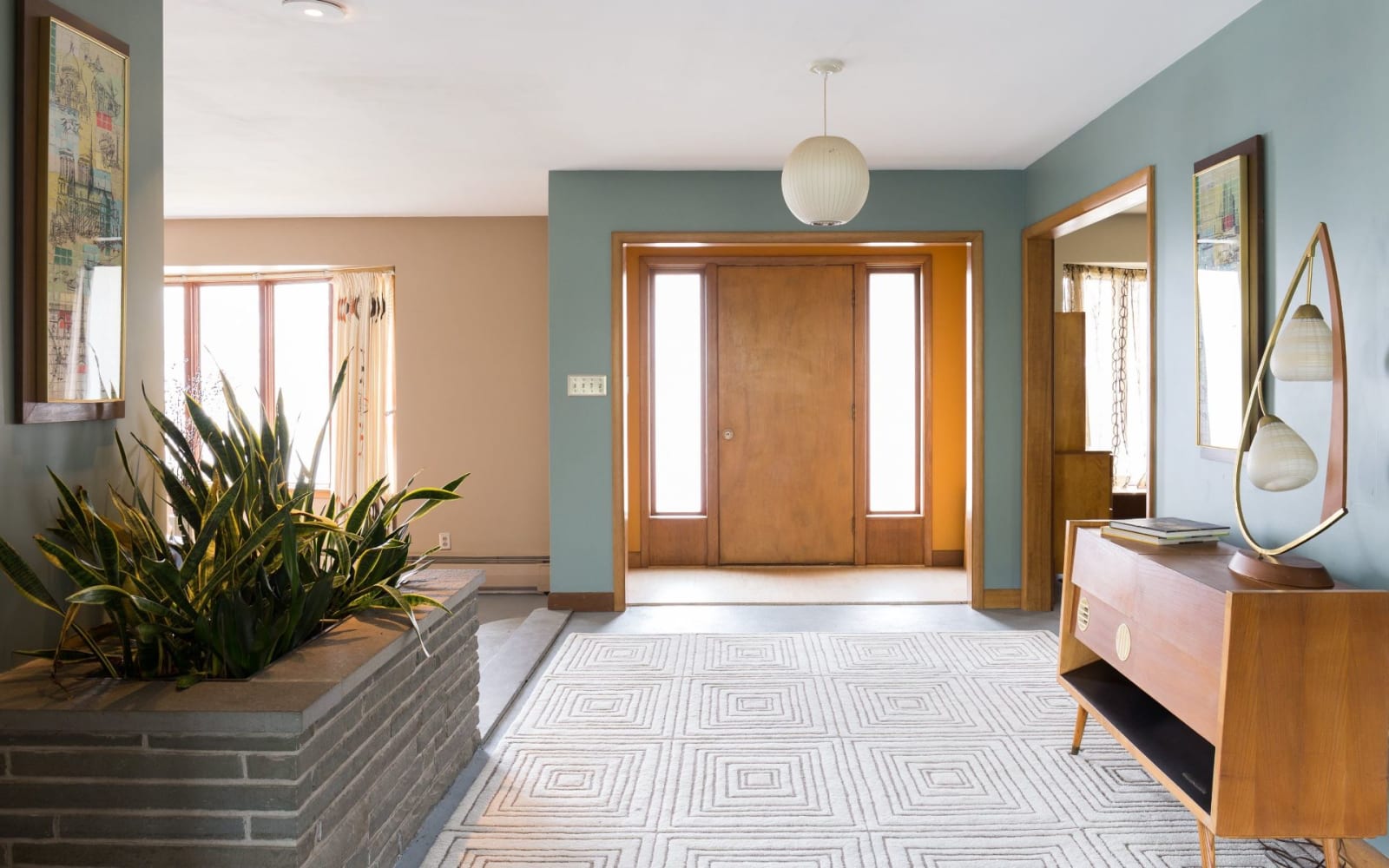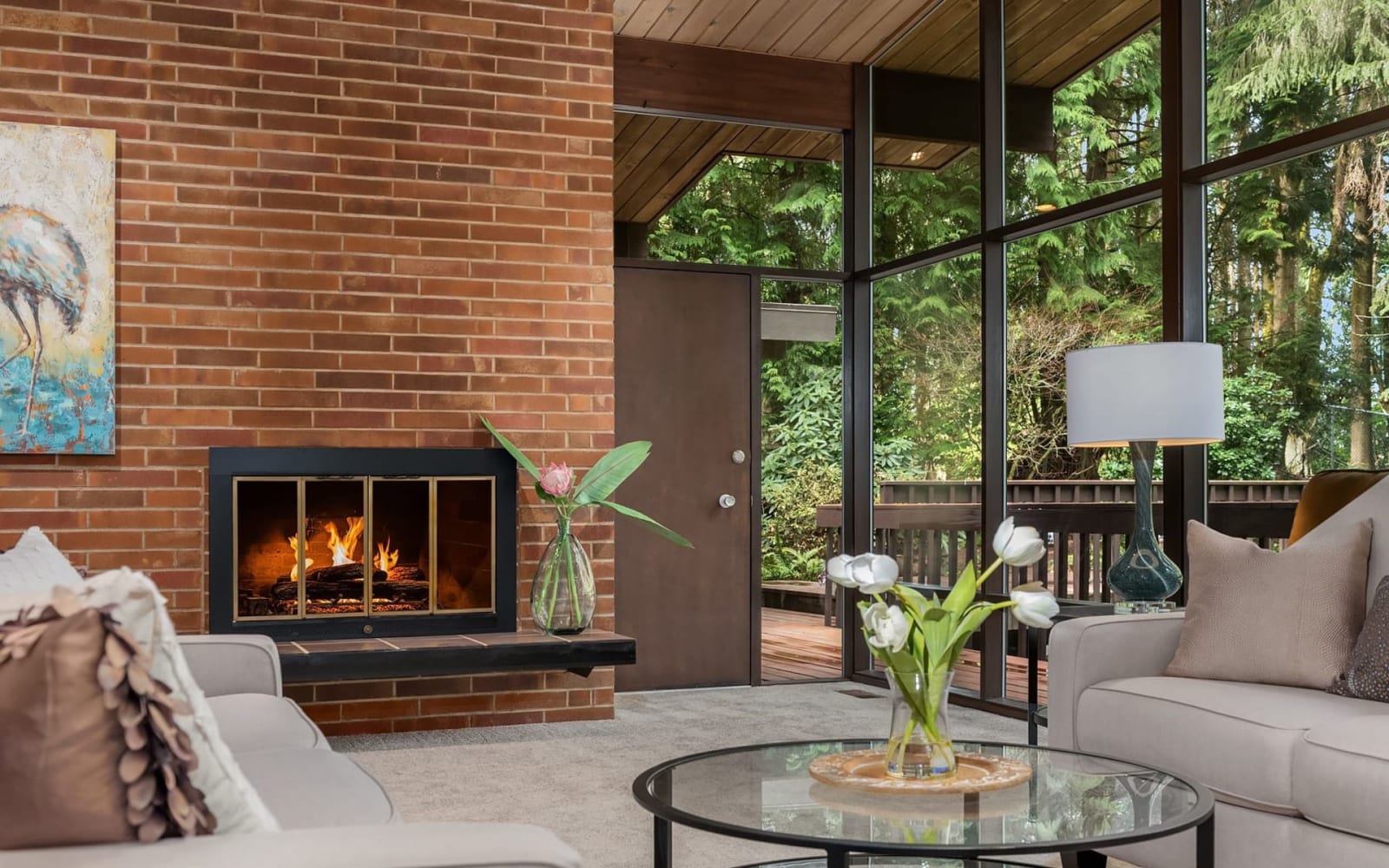 Bellevue, WA | www.BellwoodFarms.house
3. Angular Shapes
Nothing is more definitively mid century than a slashing roofline or geometric façade. In most cases MCM homes bucked tradition and were defiantly, asymmetric. These modern shapes continued indoors with cantilevered lofts, diagonal cabintry, and angular, clearstory windows. Wallpaper, tile, furniture, and even clothing followed this trend, as well.
4. Embracing the BOLD
Not only were the angles bold, but the interiors often showcased a wide range of new colors. From kitchens to bathrooms, you can see colors ranging the full breadth of the rainbow. Bathroom color palettes extended from floor to ceiling, tiles, toilets, bathtubs and all. Oftentimes these colorful commodes are the first to be replaced in a MCM renovation, but some are advocating to embrace these wacky washrooms.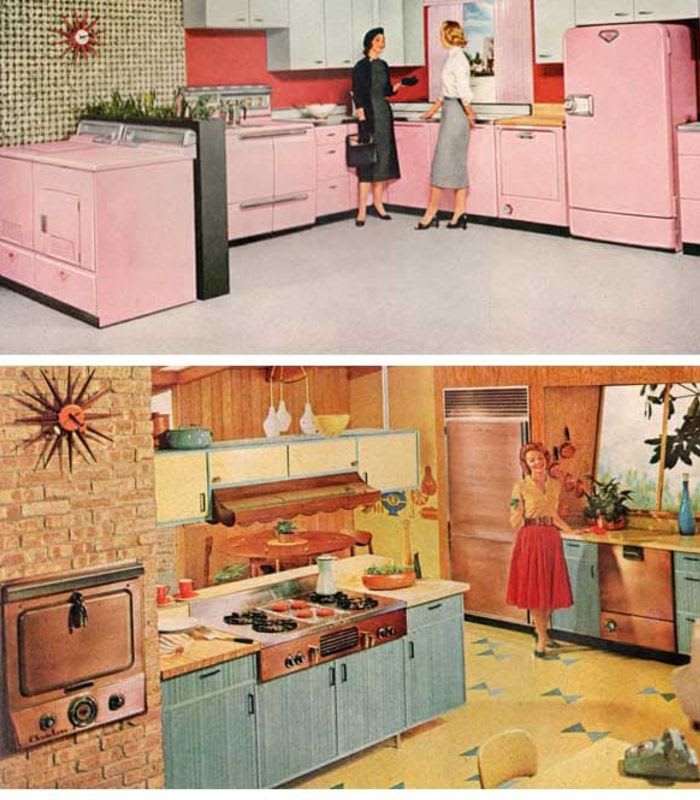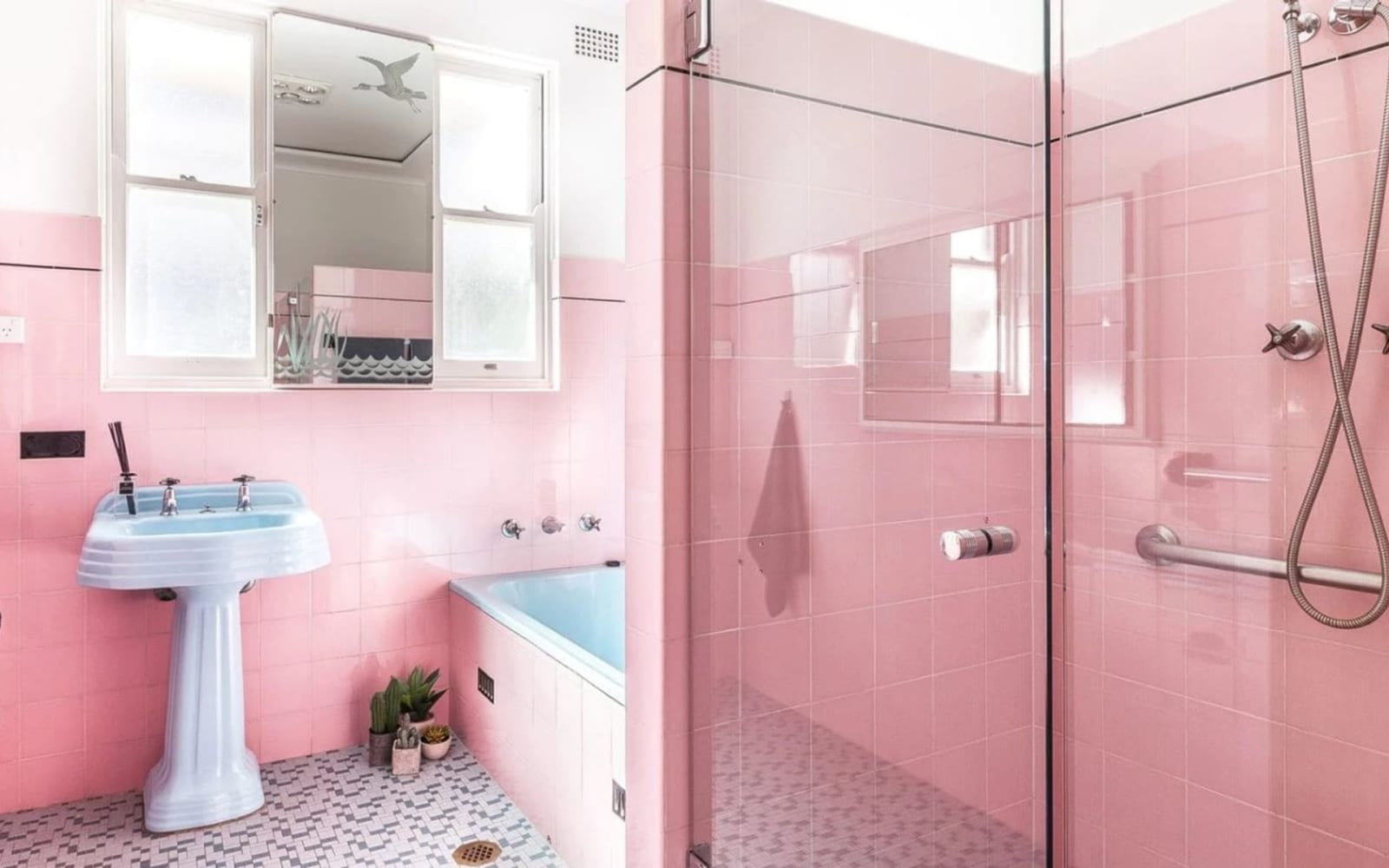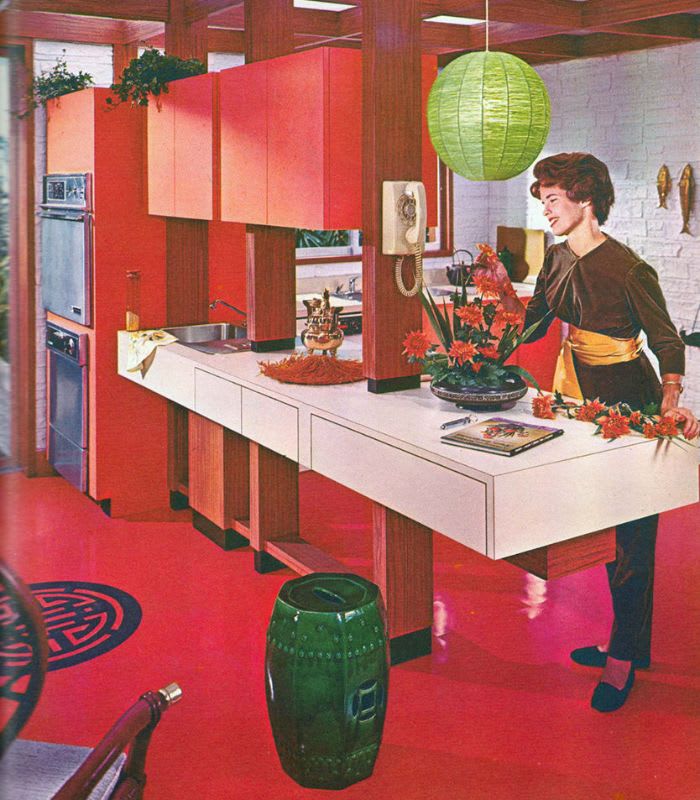 5. Exploring Natural (and Unnatural) Materials
That wall of stone so many homeowners lament when renovating? You can thank midcentury for that. Designers embraced extensive use of traditional materials in a new – and lasting – way. The typical MCM foyer featured natural flooring like slate or terrazzo tiles. Wood-wrapped and beamed ceiling were de rigueur. And entire walls were covered in everything from traditional brick, to fieldstones, to the newest materials on the block: lucite, plastics and plywood.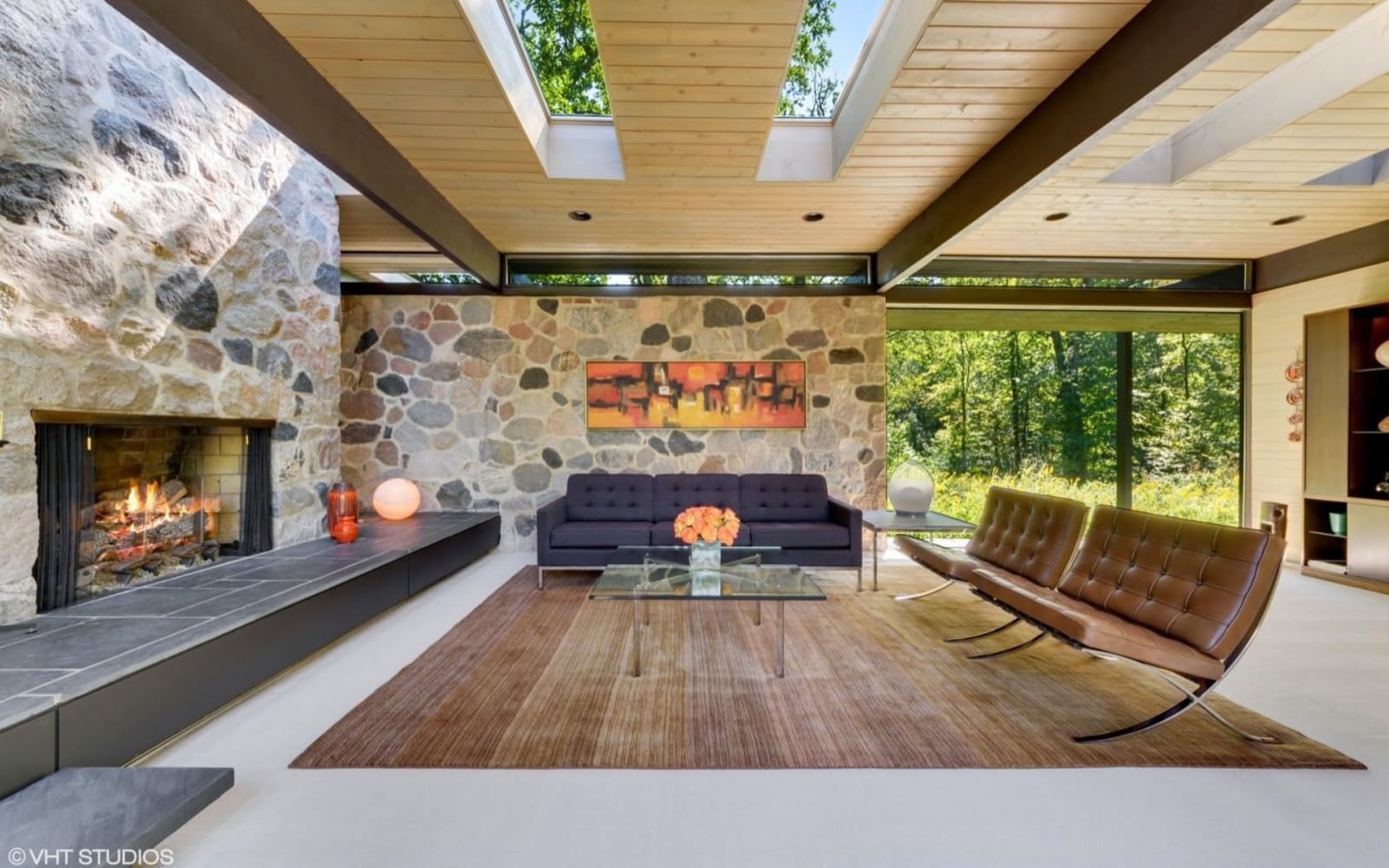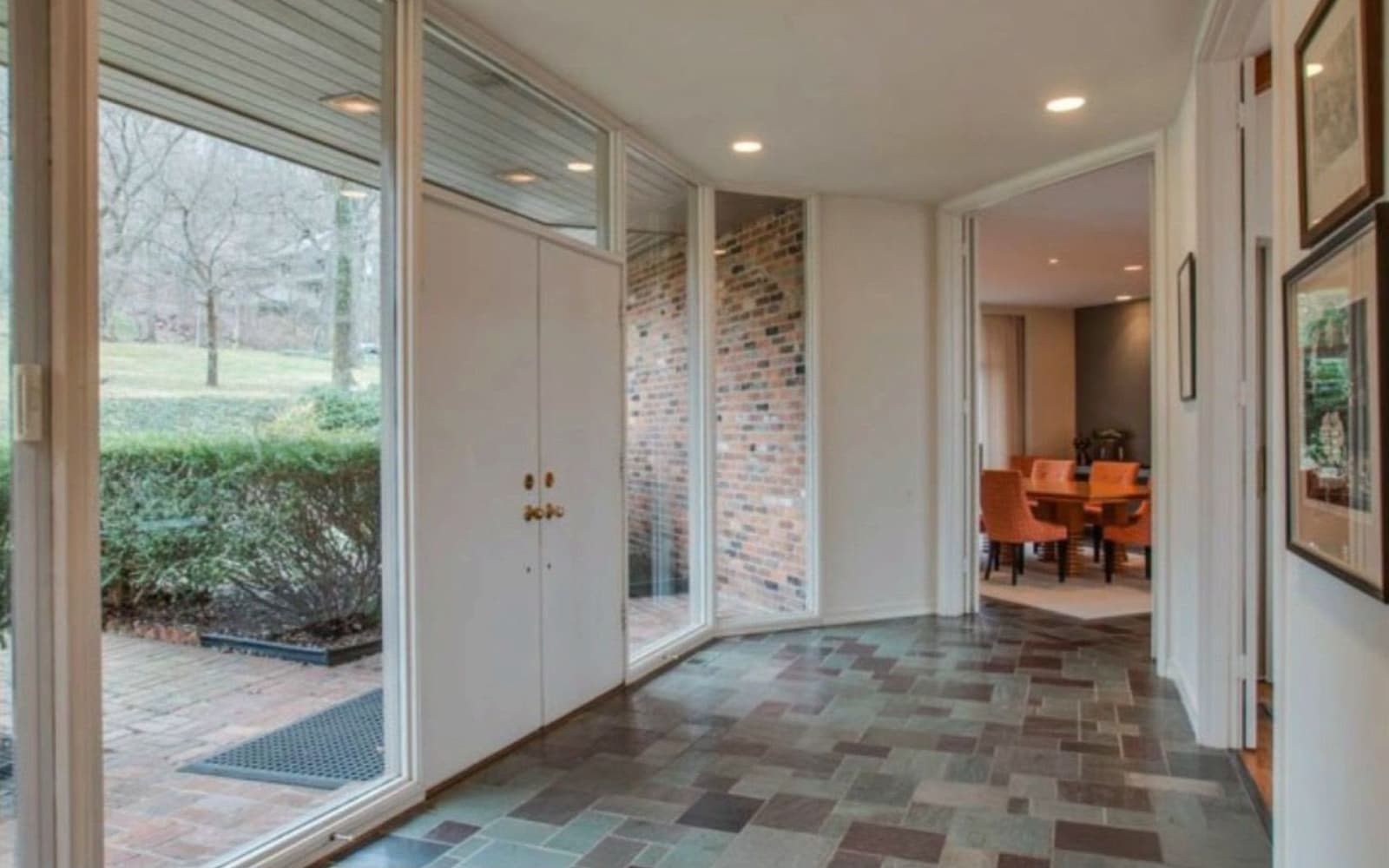 Mid-Century style has become a popular design trend once again. As a new generation of millenial buyer starts looking for a home, the clean lines, and open floor plans of the classic MCM home continues to appeal. Thanks for joining us on our MCM design tour! Drop us a comment on your favorite MCM characteristic - or let us know if we missed one!