Updated June 14 2019.

There comes a time when every home needs a little pick me up. Whether you're finally fed up with your kitchen, getting ready to sell, or Pinterest has you dreaming of a patio - you want to make sure your making the best choices with your money. We searched the web for expert advice and some dard data on what home projects will get us the biggest bang for our buck right here in the Seattle area. From $200 to $20,000 - here's our TOP TEN renovations for the best return on investment (ROI).
Starting with your easy $200 and a weekend options, these changes are there to make a good impression, without denting your pocketbook: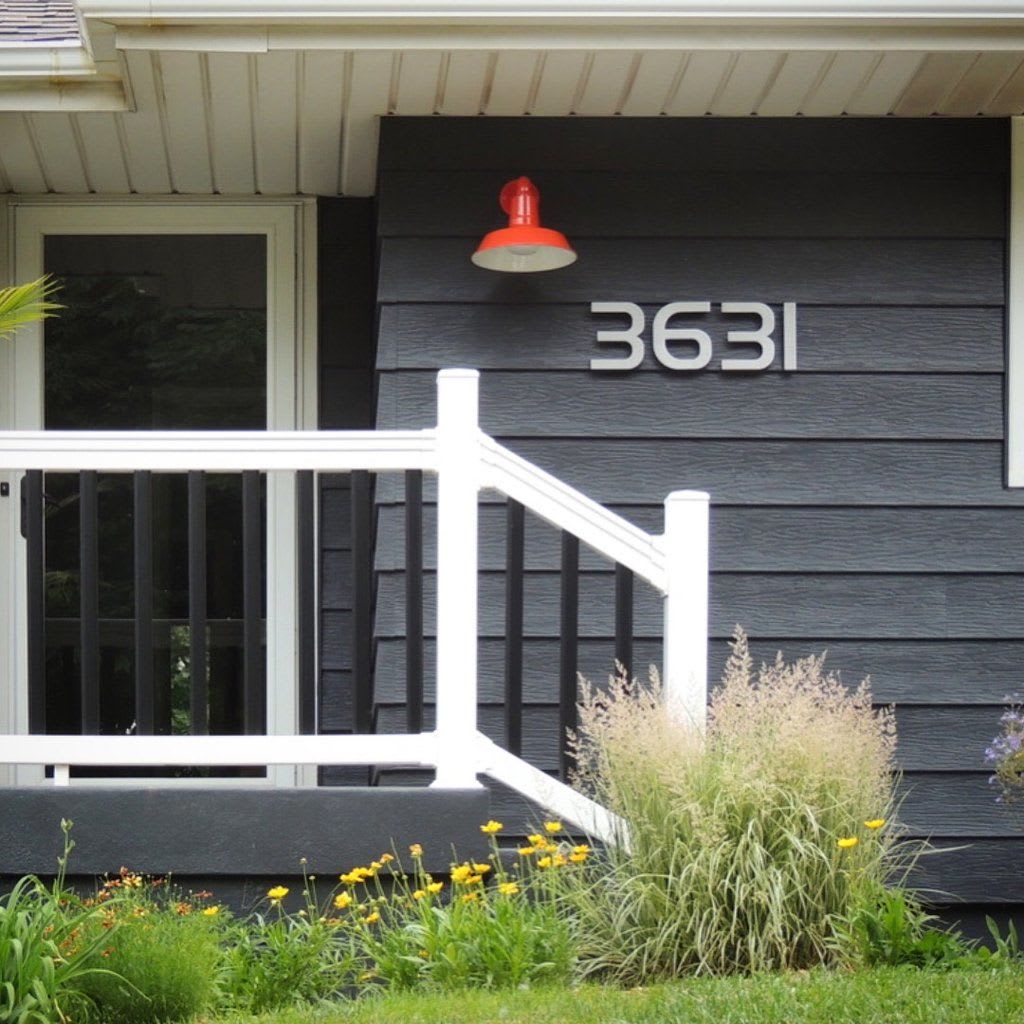 1.) It's the little things
- Change out the house numbers, porch light, mailbox, and/or door hardware. The price for these can range greatly, but a little investment can go along way! Not to mention, they're a quick way to get a new look. Check out these
DIY options under $100
for more ideas!
2.) Bathroom Blahs
– Without going through a whole remodel you can update the look of your
bathroom on a budget
with a new faucet, new cabinet pulls, and/or new towel bars. Okay with a little reno? $200 can buy you a new vanity top in a variety of stone and stone look options, or even a new vessel sink.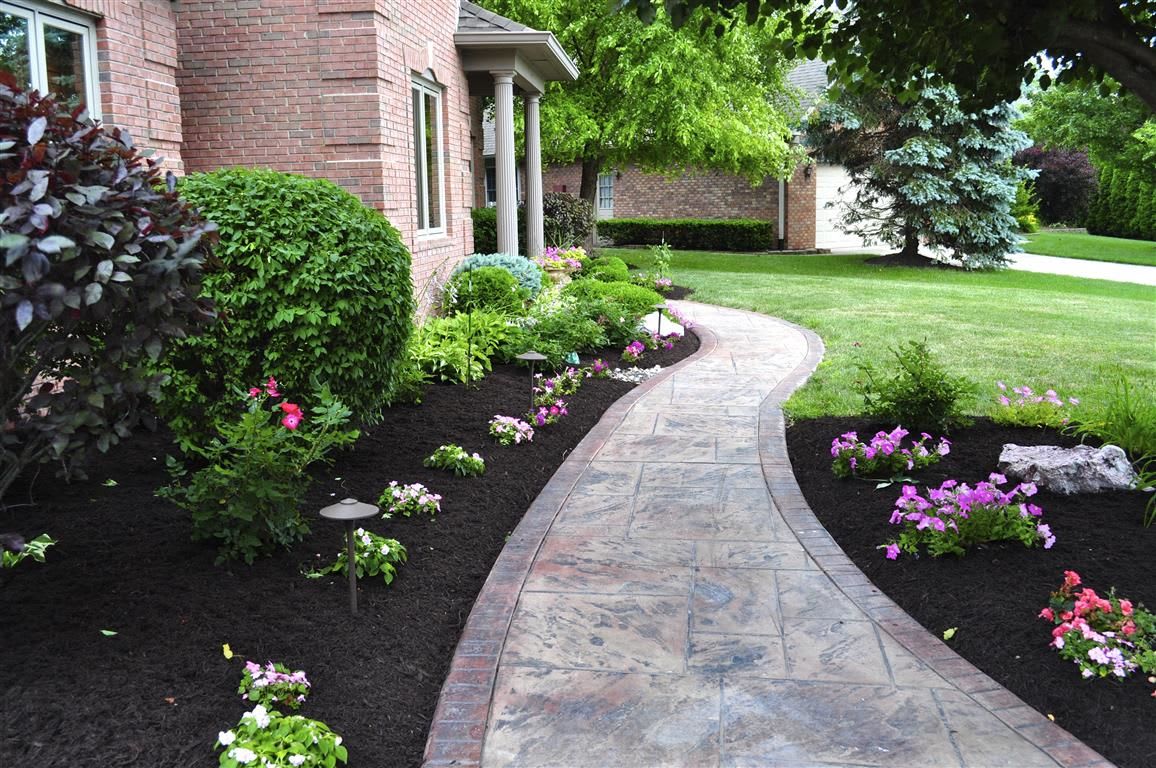 3.) Landscaping
– Traditional wisdom would have
10% of your home value
be spent on outdoor patios and landscaping. It's often the
best bang for your buck
in terms of first impressions! For many though, deep flowerbeds and extensive lawns mean maintenance they don't want to do.
Good news!
That $200 can go towards bright annuals and new mulch to create instant color. Better news! If you don't want to spend the money at all, weeding and tidying up is always a good idea and only costs you time and sweat.
Here's what you can get for $2,000+ and some professional help: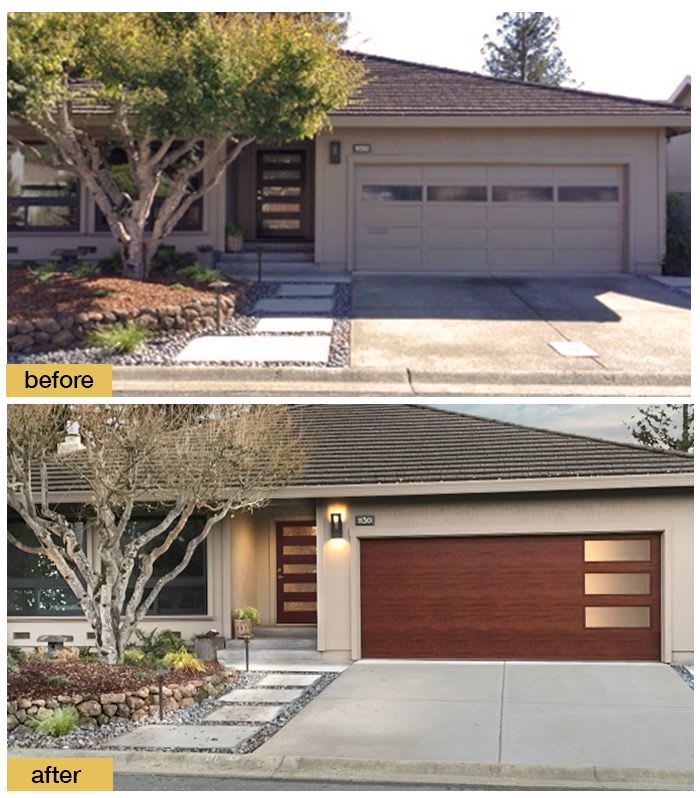 4.) The Other Front Door – Our garages often take up as much as 40% of our home's front elevation. No wonder it's THE BEST investment you can make giving an almost 154% return in the Seattle area according to the Remodeling 2019 Cost vs. Value Report (www.costvsvalue.com). Average costs in the Seattle area run about $3,800, but it can gain you almost $5,800 in resale value. Whether it's finishing your mid-century look, matching your front door, or adding some needed light into the garage interior – the lowly garage door can make a big difference!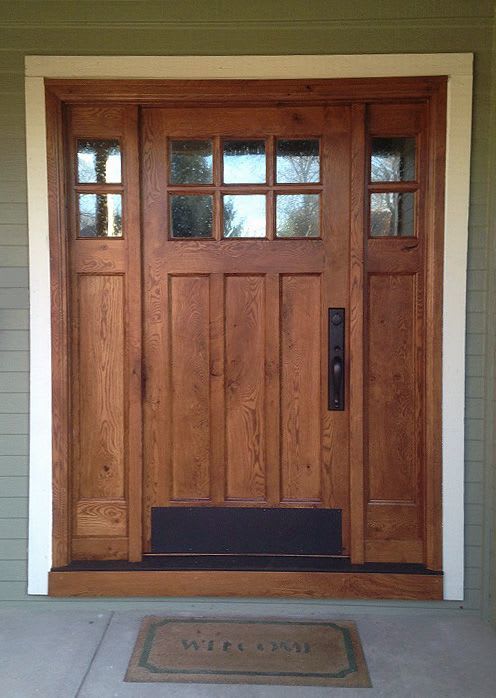 5.) The REAL Front Door – Don't forget about your actual front door, however, as it too gives a good ROI. From stylish steel replacements (~$2,000) to grand entrances with side and top lights ($9,500) changing out your door can give you up to 95% ROI.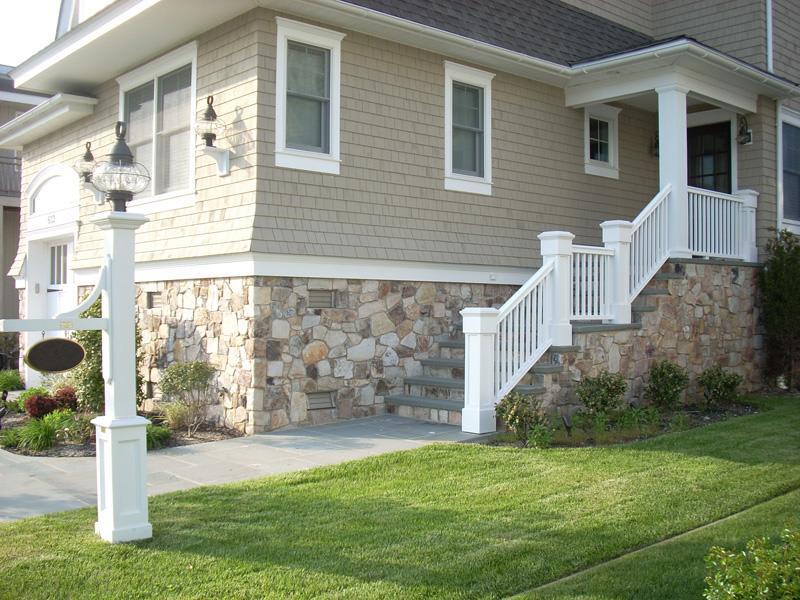 6.) Back to the Stone Age
- if you're up for about an $9,500 average investment you can get up to
116%
in ROI by adding a stone veneer to the front of your home. Your personal stone of choice can increase this cost significantly, but it's still the #2
best ROI reno
in Seattle.
7.) Windows of Opportunity – it's not as flashy as a new kitchen, but replacing any older, failed, or double-hung windows with vinyl can get you a 90% ROI and help you keep your energy costs down. Average costs for 10 window replacements will run you about $18,000 in the Seattle area. You don't need new windows? For a similar price you can replace 1,250 sqft of existing siding, at an even better return of about 96%.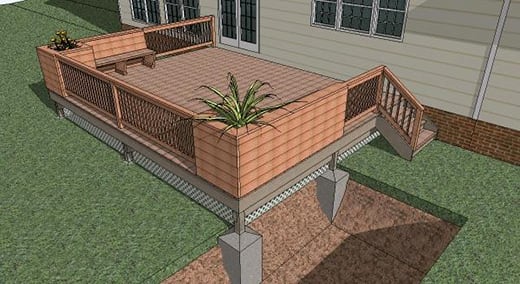 Photo: Hanley Wood, LLC.

8.) To Composite or not to Composite – If it's summer in Seattle you're either on your deck or plotting ways to get one ASAP. Maybe you're tired of staining your existing deck and want to go Composite? In either case wood deck additions will cost on average $17,000 and give you 90% ROI. This includes a 16 x 20 deck with railings, a built-in bench, and stair access. If you want to go crazy on the fancy balustrades, that's up to you! Composite decks might cost more upfront at $21,000 but you'll save hours of time on maintenance.
Finally, here comes the big guns: $20k+ and several weeks investment: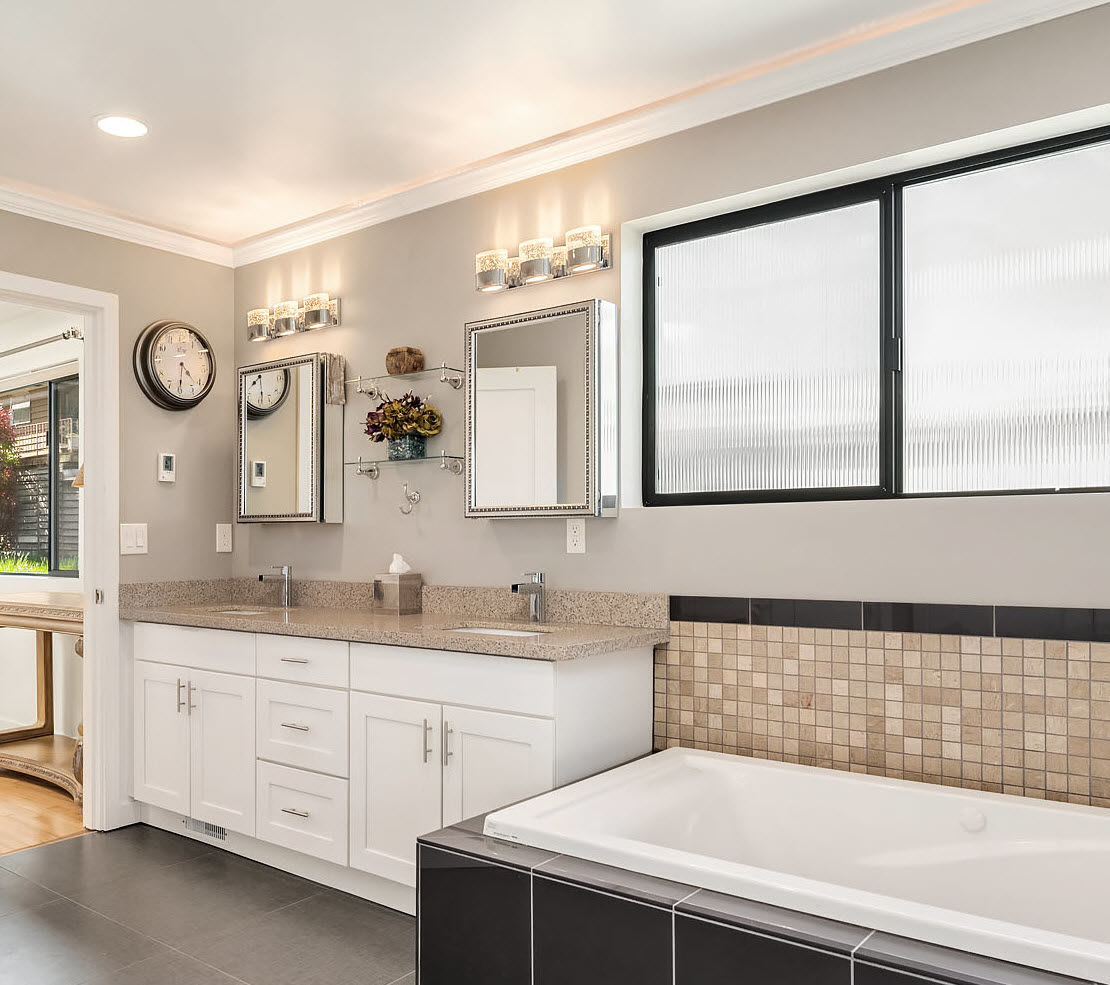 9.) Bye-Bye Bathroom – If you're ready to just start over, you can achieve a complete new look from the floor to the tub to the fixtures at about $24,000 for a 5x7 mid-range bathroom. ROI on bathroom remodels are pretty good in Seattle at 90%. Getting rid of the pink sink, however? PRICELESS.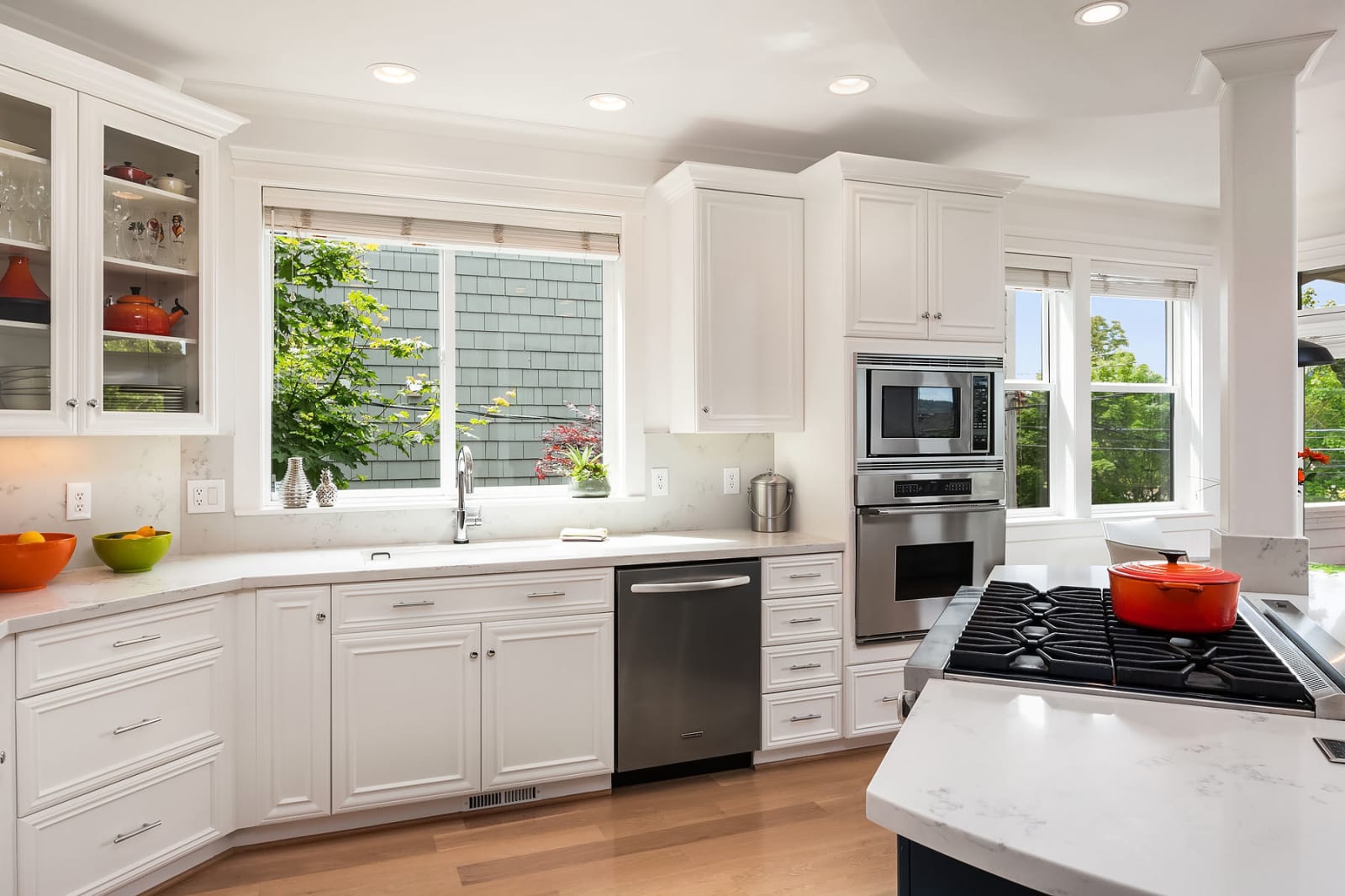 10.) Kitchens Sell Houses
- it's as true now as ever. Even if you're not going to sell anytime soon, having a functional, beautiful kitchen is an upgrade that we all want/need. Pricing for a minor kitchen remodel is highly dependent on your appliance, counter, and cabinet choices. Even that subway tile you've been eyes comes in a
range of price points.
Assuming your kitchen is functional, a mid-range minor kitchen remodel is the #3 best value at an average cost of $25,000 with an ROI of 97%. Totally worth moving your fridge into the living room for a few weeks, right?
Whew! That might have been a lot of data to process, but the good news is that there are improvements you can do no matter your budget! If you're thinking about investing in a home renovation, it's always a good idea to get a professional opinion on the resale value it might give your property. As always, Team CK is happy to chat and give opinions on what the best options might be for your home.
Photos: Pixabay
Data from: Hanley Wood, LLC. Complete data from the Remodeling 2019 Cost vs. Value Report for the Seattle area can be downloaded free at www.costvsvalue.com